Seniors 69

GARLAND HIGH SCHOOL
Class of 1969 50th Reunion

Hyatt Place
5101 N. Pres. George Bush Fwy (190)
Garland, TX 75040
(972) 414-3500

Saturday, APRIL 13, 2019
6:30-11:00pm

Cost is $60/person if paid by Jan. 31, 2019. Due to our need to 
guarantee numbers of attendees to the hotel, after Jan. 31 the 
cost will be $75/person. Please register as soon as possible. 





Dinner (included) begins at 7:30pm 
Cash bar opens at 6:30pm including Class of '69 Signature Drinks
________________________________________________________________________________
A block of rooms has been reserved at Hyatt Place for our event. The cost is $89/night for either a King or two Queen beds. This price is available from April 12-14. Go online to make your reservation by March 29, 2019 using our ID = G-GHSB at the following site under special rate, group rate.
https://dallasgarland.place.hyatt.com/en/hotel/home.html?corp
Make your reunion check payable to GHS Class of 69 and mail to 6734 Lake Shore Dr, Garland, TX, 75044. Email registration to owlsclass69@gmail.com, Link to Registration Form: RegForm.pdf
If you want to pay by PayPal go to https:/paypal.me/GHSclass69, click NEXT, then sign in and pay the amount for one or two people. There is a $3.78 handling charge. You can review the reunion info @ www.garlandowls1969.com or on Facebook @ Garland High School Class of '69. Please spread the word!
Please join us Friday night, April 12, for dinner at Desperados, 3443 W. Campbell Rd, Richardson, TX (northeast corner). We have reserved their banquet room from 6:30-10pm. You are responsible for any food/drinks ordered.
Mark April 13, 2019on your calendar!If you have questions, please contact Tommy at the following: tlasater14@gmail.comor on his cell at 469-367-6610.
Sincerely
Your 50thReunion Committee
Committee members:
Tommy Lasater
David Culwell
Janell Patman Pennington
Becky Smith Welch
Patti Williamson
Gail Rushing(Trey's wife)
Vicki Towler Foreman
Sally Jackson Hammond
Mike Stalllings
June Townsend
Charlotte Boyd Hickman
Carolyn Cockrell Musgrave
Cathy Poole Sherpy
Diane Patton Fulps
Billy Stevenson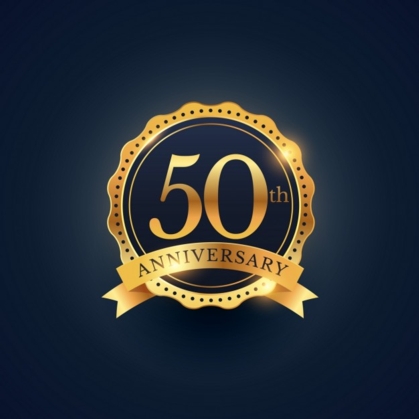 David Howard, Web Administrator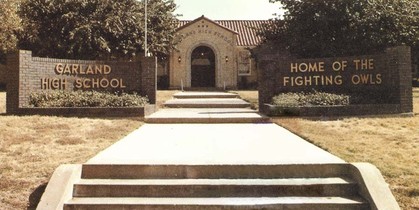 Custom Search
ANNOUNCEMENTS
This year's all-class reunion will be at:
Noon to 3pm at GHS on
Saturday, October 14
(not the 7th as originally planned)
So, please mark your calendar now. You'll hear more about our thirteenth annual all-class reunion as the date gets closer.

One more thing please...
YOUR TEACHER STORIES
In the upcoming newsletters we are going to be having stories about our favorite teachers, principals and administrators.
If you have some stories about some of your favorites, please send them in. You can just reply to this letter or you can send them directly to;
Gig 'em Owls!
Steve Rhodes
GHS Alumni Association President