Seniors 69

GARLAND HIGH SCHOOL

Future Reunions
We mentioned at the 50th reunion we were considering having an annual reunion gathering on the same day as the Garland High School all school reunion. It is usually the second Saturday in October. Our 1969 class will have a table at the all school reunion in the boy's gym and get together for a drink and visit afterward. There is no charge to attend the all school reunion and each person can pay their tab at Bankhead's. We realized people cannot attend every year but this will give everyone an opportunity to plan and attend when possible. This year we will meet at Bankhead's Brewing Co. after the all school reunion. The date for this years all school reunion is October 12, 2019. Listed below is the important info for the day.
All School Reunion (12 noon to 3pm)
Garland High School (boy's gym)
310 S Garland Ave.
Parking in back
Bankheads Brewing Co. (3pm until ?)
Will meet on the covered patio
3840 Main St.
Rowlett, Tx. 75088
214-440-2080
If you have any questions please call Tommy Lasater at 469-367-6610 or email at tlasater14@gmail.com.
We look forward to seeing you. Thank you.
Your Reunion Committee
Committee members:
Tommy Lasater
David Culwell
Janell Patman Pennington
Becky Smith Welch
Patti Williamson
Gail Rushing(Trey's wife)
Vicki Towler Foreman
Sally Jackson Hammond
Mike Stalllings
June Townsend
Charlotte Boyd Hickman
Carolyn Cockrell Musgrave
Cathy Poole Sherpy
Diane Patton Fulps
Billy Stevenson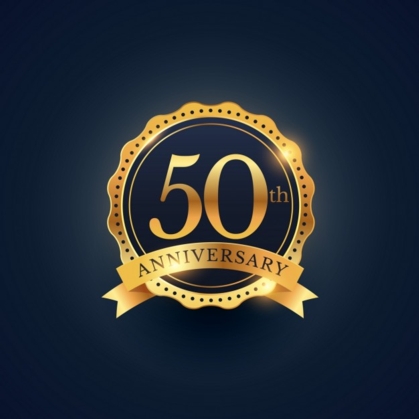 Class of 1969 50th Reunion
Has come and gone!!!

________________________________________________________________________________
Fifty Years!! Can you believe it? During those 5 decades all of our lives have changed so much! I think about our classmates that have taken that final journey, some in years gone by and some this very year. It's hard to image a world without all of them in it. So, I continue to think of the Garland High School Class of 1969 as an unbreakable moment in time, each one of us forever a part of the whole.
I created this website in hopes that every class of 69 classmate would find it and re-establish those connections that were lost through the normal events of life.
Thank you all for joining and keeping your contact infomration current!
You all do realize, we will all be turning 69 years old very soon!! There should be a huge headline in every paper accross this land, "Class of 69 turns 69"!!
David Howard
David Howard, Web Administrator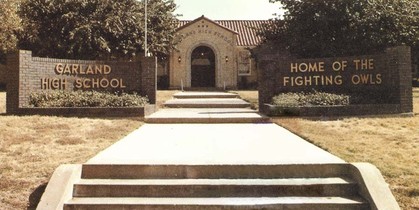 Custom Search
ANNOUNCEMENTS
This year's all-class reunion will be at:
Noon to 3pm at GHS on
Saturday, October 14
(not the 7th as originally planned)
So, please mark your calendar now. You'll hear more about our thirteenth annual all-class reunion as the date gets closer.

One more thing please...
YOUR TEACHER STORIES
In the upcoming newsletters we are going to be having stories about our favorite teachers, principals and administrators.
If you have some stories about some of your favorites, please send them in. You can just reply to this letter or you can send them directly to;
Gig 'em Owls!
Steve Rhodes
GHS Alumni Association President