Seniors 69
Soon we will celebrate the arrival of 2019 and there by arrive at 50 years since we as seniors graced the halls of the historic high school of Garland Texas, Garland High School Home of the Fighting Owls.
Do you remember the Diary Queen, the Malt Shop, Morgan Music Center?
Those times, those days, fill my memory vividly!
Our semicentennial is fast approaching and many of us are experiencing a big change in our lives; retirement, grandparents, empty nesters, taking care of our own parents, it's time for us to really celebrate those days when we were all one, Seniors 69'.
Lets plan our 50 year reunion and lets make it organic and down home and real, no formalities,no ballrooms.
I am reminded of our 40 year reunion and how great it was...Can We Do It Again?????
We have Facebook and this Website...lest plan our Best Reunion our Semicentennial Reunion!!!!
Post your thoughts on Facebook or the Message Forum here on our website.
GHS Senior 69
David Howard, Web Administrator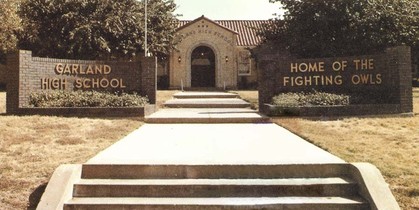 Custom Search
hit counters